Use a Facebook Group to Find Future Clients

Jenn is having trouble managing her Facebook group. As a seasoned YHC member, Jenn has been successfully running a high end coaching course, but not without its struggles. Lately, managing her Facebook group has become time consuming, with few leads transitioning into sales.
But why are people on Jenn's Facebook group hesitating to start being coached by Jenn? And how can you effectively balance your marketing strategies and enrollment with your coaching?
Listen to Jenn talk to Cate about how to get a systematic flow of leads towards the end result, how to transition people from Facebook to email, and much more.

What you'll get out of tuning in:
How to get the right people into your facebook group
How to convert your facebook leads into sales
How to have more impact with less effort
Links Mentioned in Episode:

Show Highlights:
Jenn talks about the difficulties of balancing marketing and coaching
Jenn shares how her journey has taken her from contraction to expansion
Jenn explains how she blossomed in the YHC community
Timestamps:
0:59 Facebook Groups and the effectiveness of their leads
7:39 Overcoming people's objections to joining your course
16:07 Understanding what is keeping you from making the necessary changes
21:29 The impact vs. effort grid
Guest Bio: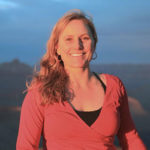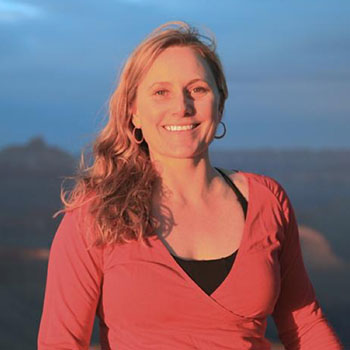 Jennifer Allen teaches alignment-based yoga with an emphasis on finding ease in the body, coaches people on developing healthy habits and guides people into their unlimited potential through Ayurveda.
She discovered Ayurveda in 2013. Her Ayurvedic studies have been influenced by John Douillard, Sarah Hutchinson and Cate Stillman. Jennifer completed an 18-month Yoga Health Coaching certification program to deepen her knowledge of Ayurveda and habit evolution techniques in 2018. She has been leading hikes at the Grand Canyon since 2013 and is an outdoor educator and Certified Interpretive Guide for the Grand Canyon Conservancy.

Cate Stillman founded Yogahealer.com in 2001 to guide Yoga people into Ayurveda and Ayurveda people into yoga. Built on the value of both personal and planetary thrive and a deep connect to one's ecosystem, community and body, Yogahealer grew into a team, 2 podcasts a week, regular blogging, an arsenal of courses to guide people into their potential, an a professional community + certification program Yoga Health Coaching. Cate wrote and self-published Body Thrive: Uplevel Your Body and Your Life with 10 Habits from Ayurveda and Yoga, an Amazon #1 Bestseller in Ayurveda, which helps people who dig yoga take a giant leap forward in their wellness trajectory with Ayurveda.