Coaching Women into Deeper Dharma

Annie Barrett, certified Yoga Health Coach from Olympia, WA, USA, raps with Marie Harder, Yoga Health Coaching member from Hamburg, Germany. Marie came to YHC from a background in Media Studies, with a special interest in Women in Media.

Annie and Marie discuss Marie's recent success running her pilot YHC course with a spiritually-minded international community of women that included members from three different continents. Marie shares her experience in holding space for identity evolution, and bringing women back to their felt experience and bodies to be able to shift their lives and catalyze their dharma. She shares how self-massage and mediation were the keystone habits for her clients to begin to step into "self-navigation," and how the experience of coaching ultimately taught her how to lean back and trust in her own dharma and evolution.
What you'll get out of tuning in:
How the habits of Ayurveda lead women back to their dharma
What kinds of questions to ask to bring people to realizations and melt old patterns
How to help women come into their bodies
Links: 
Show Highlights:
6:45 – When teaching a YHC course, it is important to not just teach the material, but to tap into intuition: sensing when lightness or focus is needed in your clients can help to create a much more pleasant experience and more effective overall course.
10:00 – Coaching calls are a great place to just be present and hold space for clients to explore their problems and come up with the answers themselves. Asking very simple questions can bring people to felt experiences and deeply held beliefs.
18:00 – Oil massage can help dissolve old patterns and beliefs, and build self-love and self-compassion. By using an affirmation like "I am safe, I am loved" while doing oil massage, we can bring that truth deeply into our very being.
22:40 – Shifting from doing to simply being allows for intuition and inner wisdom to shine through. Creating a way to make meditation a part of daily life is often the most important step for implementing this habit.
25:00 – YHC courses are really all about leading your clients to a place of self-navigation. By starting with the habits, we can lead people to their intuition so they can then lean into their own wisdom.
31:00 – People in the corporate sphere are the ones who currently influence the world. By tapping into this population and helping them step deeper into who they really are, we can help shape the world itself.
Favorite Quotes:
"These habits are here to bring us closer to what we are actually here to do." – Marie Harder
"As women, it is very easy to disassociate from bodies, and yet the habits are about reclaiming the body and becoming friendly with it." – Annie Barrett
"Everything changed, and they didn't want to go back to their lives as they were." – Marie Harder
"When they got into integrity with their body, it allowed them to get into integrity with what made them come alive." – Annie Barrett
"When we don't offer our course members our own story, our own vulnerability, they often have a hard time experiencing breakthroughs." – Annie Barrett
"Just being there with them and holding space – that is a tremendous value." – Marie Harder
Guest Bio: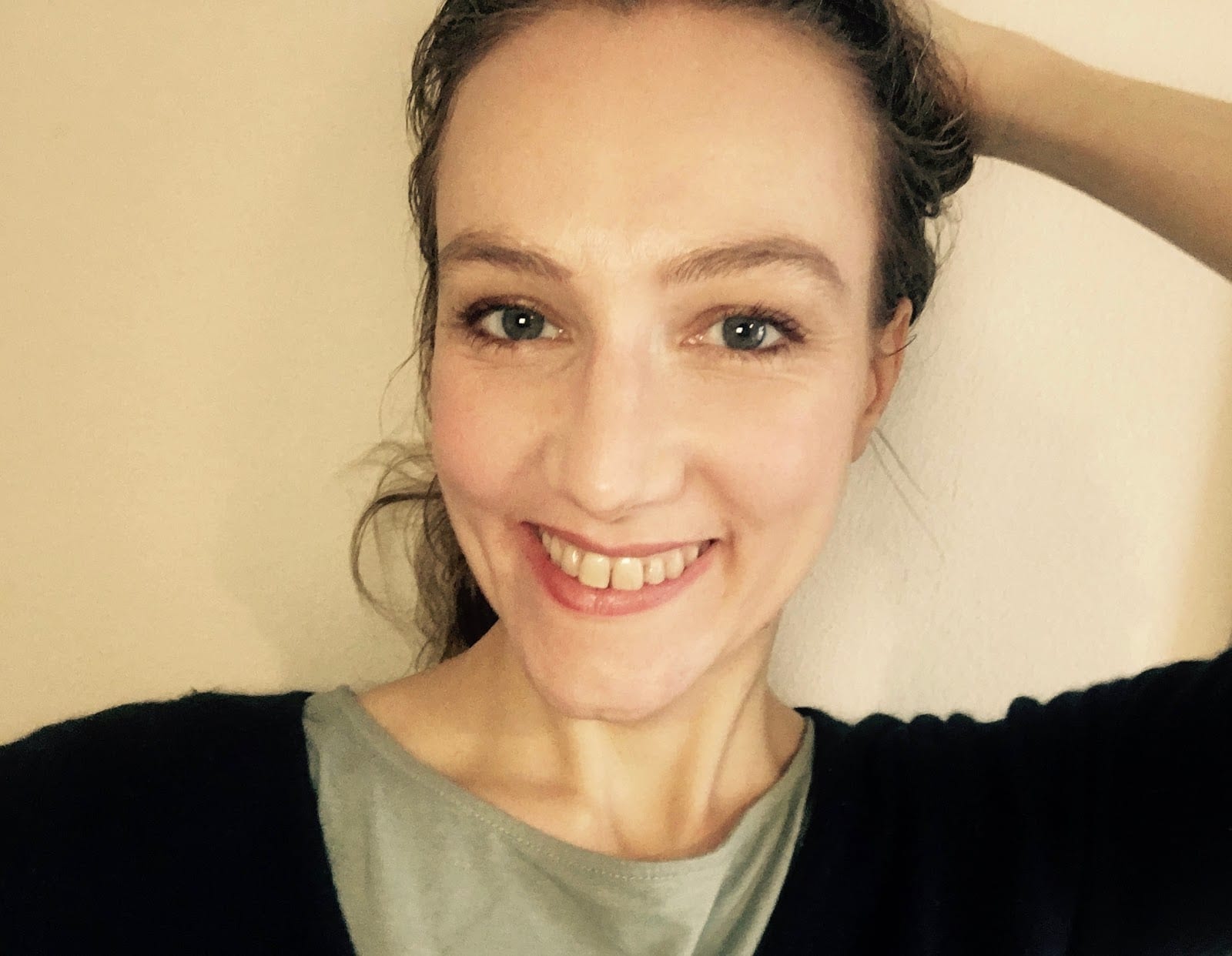 Marie Harder, PhD (Media Studies), is a Yoga Health Coach from Hamburg, Germany. Her background is in theatre, editing, and Systemic Coaching.
After burnout, severe disease, and a decade of 'masculine' meditation, she was called to a quest for methods for 'women's liberation' as real, raw, and tangible experience. She found the habits from Ayurveda and Yoga as integral building blocks.
In her PhD work, Marie explored cultural 'stories' mainstream movies tell about women's empowerment and disempowerment. And these dynamics are neither created exclusively by 'the system' nor 'men,' and also live in most of us women.
In her programs, she teaches how this knowledge around cultural pitfalls, together with tools from Ayurveda and Yoga, can become a lifestyle of embodied presence, integrity, and connection.
Marie leads online courses in German and English, and trainings and retreats for women in Germany. Visit Marie's website and connect with Marie on Facebook and Instagram.

Annie Barrett: As an educator, a Yoga teacher and teacher trainer, a Certified Yoga Health Coach, a spouse, and a mother of two amazing teens, Annie Barrett models and teaches folks how to thrive in body, mind, and spirit and how to live purposeful, passionate lives. Annie has walked the householder Yoga path for 25 years, and she has a gift for making the wisdom teachings of Yoga fresh and accessible. She guides people into knowing themselves more deeply, embracing themselves more fully, and evolving into a state of well-being and expansive freedom. As a Certified Yoga Health Coach, she is trained and practiced in the daily habits and health principles of Ayurveda. She coaches and guides students into upleveling their health and reaching their full potential with proven habits for vitality, health, and happiness.