How Money Works with Caroline Barragan

Caroline's family was struggling to save any money. She was a stay at home mom, committed to the education of her kids, and with little interest about her family's finances. But one day, that changed. Caroline started to learn about her family's finances and begin her journey to understand how she could help better manage their money.
What you'll get out of tuning in:
How to start understanding your family's finances
How to change your beliefs about money
How to tap into the abundance around you
Links Mentioned in Episode:

Show Highlights:
Caroline talks about the difficulties accessing financial advice
Caroline shares her struggles with developing a good money mindset
Caroline talks about money having the energy we attribute it
Timestamps:
1:37 From stay at home mom to financial advisor
4:33 The Female mindset about money and ancestral healing
9:42 Small steps to start understanding your family's finances
17:24 Thinking about money as a Wellness Pro
Guest Bio: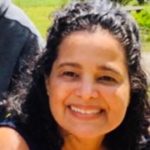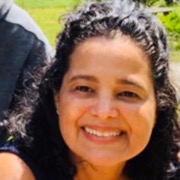 Caroline was a stay at home mother for 16 and half years, when she decided she was ready to get back into the workforce. As a yoga teacher, currently studying Ayurveda, she wanted to empower and serve others as well as increase her financial wealth.
Caroline's family was struggling to save money, which propelled her to dedicate herself to get educated about finances. That's when a friend gave her the book that changed everything – How Money Works: Stop being a SUCKER.
Feeling ready to fulfill her mission on earth, Caroline became a financial advisor.

Cate Stillman founded Yogahealer.com in 2001 to guide Yoga people into Ayurveda and Ayurveda people into yoga. Built on the value of both personal and planetary thrive and a deep connect to one's ecosystem, community and body, Yogahealer grew into a team, 2 podcasts a week, regular blogging, an arsenal of courses to guide people into their potential, an a professional community + certification program Yoga Health Coaching. Cate wrote and self-published Body Thrive: Uplevel Your Body and Your Life with 10 Habits from Ayurveda and Yoga, an Amazon #1 Bestseller in Ayurveda, which helps people who dig yoga take a giant leap forward in their wellness trajectory with Ayurveda.