3 Yoga Health Coaches Share Their Experience at the Berlin Yogahealer Live Event

In today's episode of the Yoga Health Coaching Podcast, Amy sits down with YHC'ers Alexandra Kreis, Clare Fulton, and Mariko Lavender-Jones to talk to them about their recent experience at the Yogahealer Live Event in Berlin with Cate. They share their favorite moments, biggest takeaways, and how going to the live event has shifted their lives. Tune in to share the magic with them!
What you'll get out of tuning in:
How to find your people
Why live events transform your life
What exactly happens at a Yogahealer Live Event
Links Mentioned in Episode:

Show Highlights:
One thing that everyone had in common at the event was the motive to strive towards their growth path.
 A feminine influenced yogic business model is able to help everyone embrace vulnerability, compassion, gentleness, and love.
The relationships cultivated at the event helped individuals dig deeper to question what next steps they need to take to fulfill their purpose (dharma).
Timestamps: 
 1:50- Memorable impressions of the live experience.
 11:00- The strengths of a female influenced business model and how it differs from a male dominated structure.
17:40- The nature and purpose of activities they participated in, and their revelations from them.
32:00- The comparison of a Yogahealer live event to other yoga retreats.
Favorite Quotes:
"The event really helped me focus in on what is important to me, and what is my next step in life."
"Everyone is contributing and co-creating. Everyone has their own 'career', and were not in any kind of competition. In fact it's exactly the opposite, we're here to share, learn, and grow together."
"Let's leap into a new version of ourselves, and leave what we were doing behind, because it doesn't really work anymore."
Guest's BIO: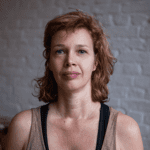 Alexandra Kreis: Since childhood, I have always felt happiest participating in the community in my external life and engaging in spiritual discovery in my private time. In the community, I experience myself through the reflection of others, whilst ensuring that I make time to connect inwards and maintain my roots.
It is, therefore, no coincidence that my professional career has brought me into the deeper layers of self-awareness and discovery, whilst assisting others on their own path.
Connect with Alexandra on her Website and on Facebook page.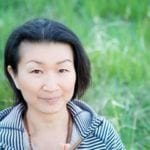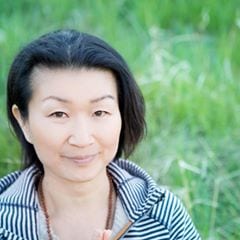 Mariko Lavander discovered her passion for yoga in 1995. After relocating from Tokyo to Singapore in 2002, Mariko gained her 'Diploma in Teaching the Science and Art of Yoga', certified by Svastha Yoga and Ayurveda, under the guidance of Sri A G Mohan. When she was diagnosed with breast cancer in 2005, yoga was a key influence in her journey to recovery.
Mariko continues to study under guidance of her teachers and mentors and completed one the most comprehensive level of yoga therapist training at Functional Synergy Yoga Therapy in June 2016, which is accredited by the International Association of Yoga Therapists. Now living in London, Mariko teaches Therapeutic yoga privately, as well as Hatha and Yin group yoga classes, both in English and Japanese. Connect with Mariko on her website and Facebook page.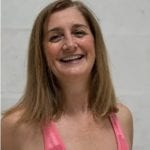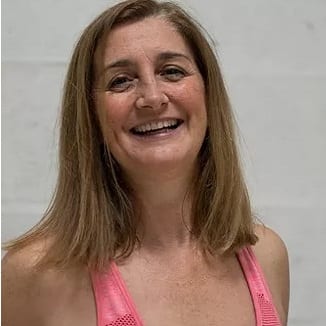 Clare Fulton Yoga Practitioner and Teacher, Certified Yoga Health Coach and Ayurveda Enthusiast. I've practiced yoga since 2005 and while looking for ways to take care of myself and support my practice and lifestyle, I discovered Ayurveda. Ayurveda is an ancient system that is as relevant today as it has always been. The wisdom found in yoga and Ayurveda helped me to simplify my life, to eat for my body, to increase my fitness and energy levels and helped me to feel alive again.
This newfound health began to awaken my deep desire to help others. My passion is to share my knowledge of yoga and Ayurveda to help people just like you. People I work with find balance, structure and happiness in their lives. Find themselves again. Connect with Clare on her website.

I joined the Yogahealer team in July of 2019. I have been a member of the Yogahealer community for almost four years, after discovering Ayurveda through my RYT200 training. I grew up in Vermont, so the idea of health being connected to the earth struck a chord deep in my heart. After working in the wine industry for 5 years and living in Raleigh, North Carolina for almost 10 years, my body was craving alignment with my soul, and I found my way to Bozeman, Montana. My pitta is enjoying the big sky, big snow, and very low humidity! I was ready to begin syncing my dharma and my work life. It is a dream come true to call myself part of the Yogahealer team!