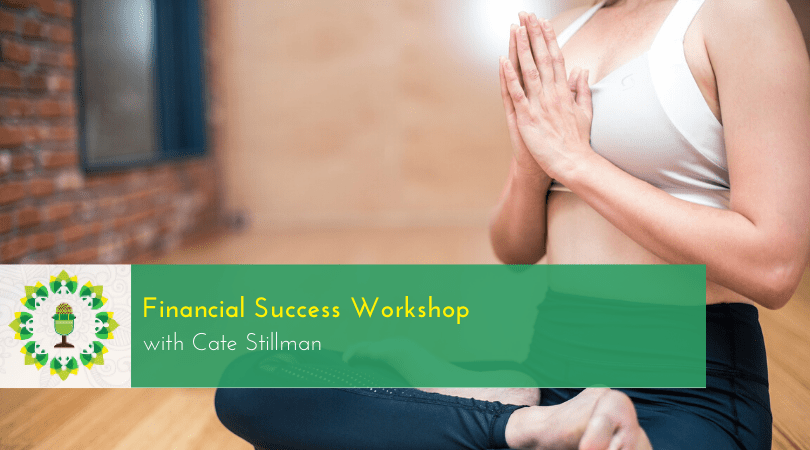 25 Dec

Financial Success Workshop

Let's talk about making more money! Listen in as Cate schools us wellness pros on how to value what we have to offer.
What you'll get out of tuning in:
What's keeping you from earning more. 

What you need to do to ensure financial success.

How to be less busy and make more money.
Links Mentioned in Episode:

Show Highlights:
Cate shares the story of how she grew Yogahealer.

Cate explains how to increase your value in the wellness marketplace.
Timestamps: 
0:17-4:00 – INTRODUCTION: How Yogahealer evolved.

4:00-10:21 – CONVICTION: What you need to do to ensure your financial success.

10:21-23:48 – VALUE LADDER: How to increase your value in the marketplace.

23:48-28:49 – VELOCITY OF RELATIONSHIP: How to get results faster. 

28:49-38:43 – SUCCESSFUL BUSINESS FUNNEL: How to develop a high-ticket item.

41:00-50:40 – HABITS: Why habits matter.

50:40-1:00:47 – YOUR TRAJECTORY: Where will you stop short?
Favorite Quotes:
"I believe wellness pros should be financially accelerating. What you have is in demand. I believe people want exactly what you've got. I believe that you are your own best investment, and that the people who work with you, that one of their best investments is investing in their work with you. I believe your wellness wisdom matters. I believe you have, honestly, what people need most. You have the practical life skills to help people heal. It's huge!" — Cate Stillman

"We actually need to join a crowd where financial success is normal, where people grow year over year." — Cate Stillman

"Any wellness pro who's not making however much money you want, you're doing something wrong." — Cate Stillman

"Modern initiation is more or less through price point." — Cate Stillman

"If you don't allow the people that want to work with you . . . to invest more in themselves, you cannot guide their transformation." — Cate Stillman