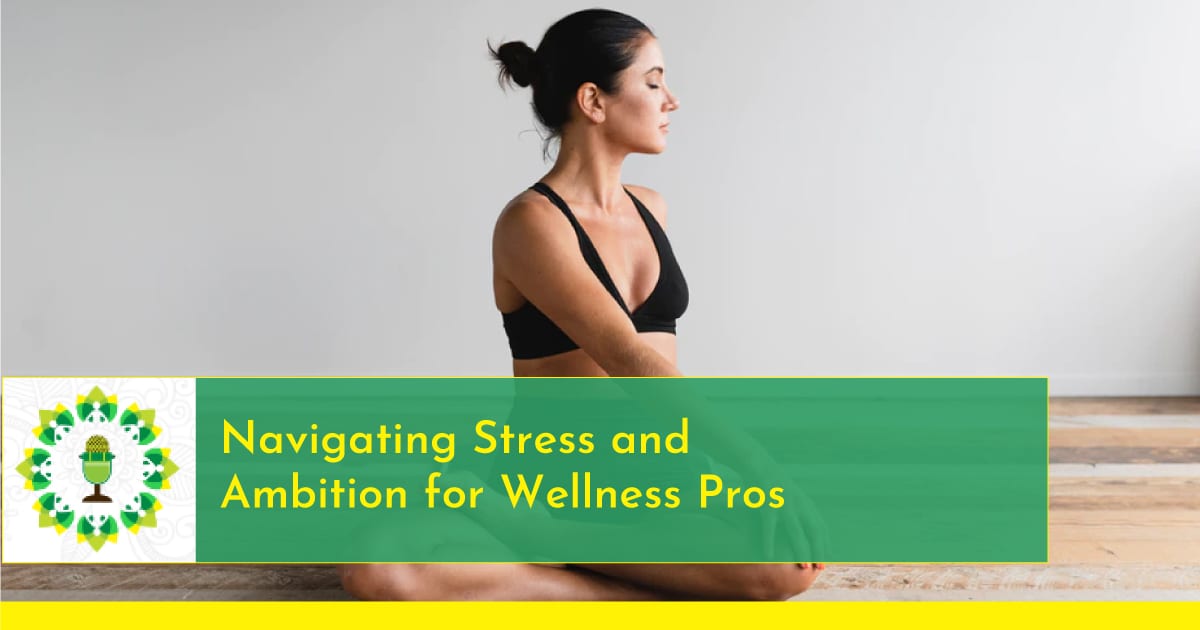 29 Jan

Navigating Stress and Ambition for Wellness Pros

Trust your desire! Tune in to learn why helping others and having a lucrative business aren't mutually exclusive pursuits.
What you'll get out of tuning in:
How to generate positive stressors and avoid negative stressors.
How to clarify your ambition.
How to achieve your ambition while avoiding negative stressors.
Links Mentioned in Episode:

Show Highlights:
Cate leads you through an exercise to help you clarify your ambition.
Cate explains the 80/20 rule in yogic and Ayurvedic terms.
Timestamps: 
0:25-3:00 – Intro – What are positive stressors and negative stressors?
3:00-6:55 – Exercise – Get present with your ambition.
6:55-11:30 – What's the easier way to achieve your ambition?
13:46-17:39 – Does your business model funnel your ambition while avoiding negative stressors?
17:39-20:44 – The 80/20 rule and how to avoid shiny object syndrome.
20:44-22:52 – How to efficiently and effectively use social media.
22:52-26:15 – How Yoga Health Coaching gives you the skills you need to achieve your ambition.
Favorite Quotes:
"If 80% of your time is not generating 80% of your results, it's not working."  — Cate Stillman
"When you care so much about the people that you want to guide on a deeper healing journey, that you want to guide on deep transformational life awakening, when you care so much about that, you're willing to examine your self . . . you're willing to self-reflect; you're will to study and say, 'Okay, in looking back, what I see is this 80% of how I spend my time – can't keep doing that. This 20% of what I did – that had impact. I gotta dial that up.'" — Cate Stillman
"Trust your desire. Trust your desire to make a great living, to have a lucrative lifestyle. Trust your desire to really help people at the level that other people have helped you on your healing journey as a wellness pro. Trust in that." — Cate Stillman