Behind The Scenes: The Team, The Values, The Habits

If you're a Yoga Health Coach who has been hesitant to hire independent contractors, you need to hear this episode!
What you'll get out of tuning in:
Why hiring online independent contractors is a win for everyone involved.
How independent contractors on the other side of the world can thrive, even if they work at night.
How working from home improves the lifestyles of people throughout the world.
Links Mentioned in Episode:

Show Highlights:
Lori Cusi describes how working for Yogahealer has allowed her to be at home with her kids and be more involved in their daily lives than she was when she was working outside her home.
KC Sangco describes what her experience has been in being part of a multicultural online team.
Lori Cusi talks about what makes Yogahealer successful.
Timestamps: 
0:25-9:06 – Positivity, customer service, and management style in the Philippines.
9:07-13:29 –  How working for Yogahealer has (or hasn't) affected the lifestyles of Lori Cusi and KC Sangco.
13:30-18:35 – How working from home improves the lifestyles of people throughout the world.
18:36-21:28 – Cate and Lori Cusi discuss whether it's possible to find a groove with the habits and feel good while working nights.
21:29-30:45 – KC Sangco describes what her experience has been in being part of a multicultural online team.
32:58-41:26 – Lori Cusi talks about the Yogahealer work culture.
41:27-45:56 – Cate asks Lori Cusi and KC Sangco about subtle levels of prejudice that can arise in customer service when you're speaking English with a foreign accent.
45:56-47:38 – Lori Cusi talks about what makes Yogahealer successful.
47:39-51:14 – Cate talks about the technology the Yogahealer team uses to connect and work together.
51:15-57:35 – Why hiring team members in other parts of the world empowers them rather than exploits them.
Favorite Quotes:
"What I get after working with Yogahealer, since I'm a contractor, and I'm not an employee, then I have the option of choosing what time I should be working." — Lori Cusi Cusi
"On my Saturday and Sunday, I follow the habits . . . . On Monday through Friday, it's all about time management." — Lori Cusi
"Time is a commodity you can't buy. It's priceless." — Lori Cusi
"My health has never been this good." — KC Sangco
"Working on an online job, you own your time." — KC Sangco
"If you love what you do, it's not work at all." — Lori Cusi
Guest BIO:
KC: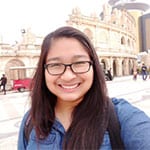 I am currently a General Virtual Assistant and a Member Onboarding Support team member at Yogahealer. I have been with the organization for almost a year and I am enjoying every single day of learning and new experiences. I love how my role allows me to build a connection and strong relationship not only within the team but with everyone from the community.
I live in the Philippines and it is my biggest dream to travel all around Asia and the world. I enjoy my time alone by reading books about and mangas, watching anime, or listening to music. I play a lot of video games too!
Lori Cusi: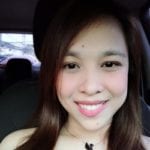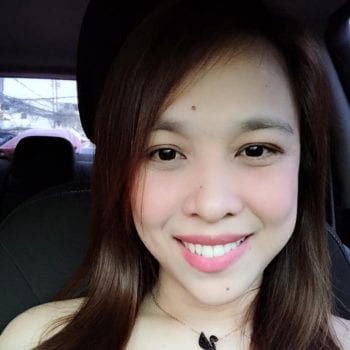 I am Lori Cusi and I have been working in the call center industry in the Philippines for the last 17 years. Being in this part of the world, my whole life working is spent mostly on the night or graveyard shift. The industry supports the EU or the US region explaining why the shift hours. It is one of the highest paying if not the highest paying job available in the market, hence why most of us opt to join these organizations. There are hundreds of call centers, so the competition is high benefitting the employees with their packages and benefits.
I worked in different areas in the business and handled a variety of roles and most of it is people and operations management and human resources, whether the line of business is Financial, travel, wellness, and telecommunications.
My career being an employee ended when I joined Yogahealer last year as its Operations manager and there I see things differently that yes I can still earn to support my family but I can thrive my body by owning my time, and allocate it to what are my priorities. Working for YH is like an eye-opener that there is more life than just spending my 13-15 hours a day, preparing and traveling back and forth to work, working at the four corners of my office. These were all replaced by me sending and picking my kids to school, preparing their breakfast and tuck them to bed. And this brings me joy, pride, and happiness than those recognition I got from my 17 years of working

I joined the Yogahealer team in July of 2019. I have been a member of the Yogahealer community for almost four years, after discovering Ayurveda through my RYT200 training. I grew up in Vermont, so the idea of health being connected to the earth struck a chord deep in my heart. After working in the wine industry for 5 years and living in Raleigh, North Carolina for almost 10 years, my body was craving alignment with my soul, and I found my way to Bozeman, Montana. My pitta is enjoying the big sky, big snow, and very low humidity! I was ready to begin syncing my dharma and my work life. It is a dream come true to call myself part of the Yogahealer team!