How Do You Know When You're Ready to Create Your Own Book?

Do you ever dream of writing your own book? Do you feel a strong pull to share your story, but don't know how or can't seem to find your voice? How do you know when you are ready to share your creation with the world? If these questions resonate with you, listen in on today's podcast with editor, Carolyn Bond. She shares her stories working with clients in their creative processes on the road to getting their books published, as well as her own unique book writing experiences. She talks about the 5 stages of writing your own book and answers questions on how to gain the confidence to write a book, what will happen once your book is done, and what to do with the inevitable writers block?

Writing a book is about more than just getting your thoughts down on paper. It is a transformational journey about finding yourself and your voice, learning to speak your truth, and tapping into your natural talents and confidence. The more you tap into that which is deep within you, the more you tap into your message that you desire to share with the world.
What you'll get out of tuning in:
How do you know if your ready to write a book?
How do you find your own voice?
How does writer's block show up and what to do with it?
Links Mentioned in Episode:

Show Highlights:
1:45- Carolyn tells us about her background living in an Ashram and studying the Indian culture and then continuing on to become a book editor.
4:00- How will a writer know if they are ready to write a book? How does the writer gain the confidence to do so? And when a writer is ready, how do they develop a book concept?
16:00- Caroline shares some of her editing stories from her work.
26:40- We hear the answers to more important questions about book writing. How does writing a book help you to develop your own platform in order to market it to the right audience? We all have hesitance or resistance to doing something we truly want to do- where does resistance come from within you? Where are you stuck and how can you work through that in your writing?
37:30- Elise and Carolyn answer the creative chat window questions asked by live listeners.
42:00- Batool, from YHC, joins the call to share how she feels about book writing. She says it's important to be disciplined, stay committed, and give yourself deadlines.
47:00- Writing Blocks! How they show up and what to do with them.
1:00:00- Carolyn mentions her interest in taking a small group of people in September through a course based on the 5 step process of book writing. She would love to coach you through the book outline and book concept process in order to help people develop these skills themselves. If you are interested please contact Carolyn Bond at carolyn@carolyn-bond.com!
Favorite Quotes:
"We tap into our prakriti and our unique blueprint….the more we do this, the more we naturally find that confidence and find that urge to express our true voice." – Elise Collins
"If you want to convey what you know to someone else, it takes a lot more effort and you need to articulate it and step outside of it a little bit to articulate it. But there are huge gifts in doing so." – Carolyn Bond
"I love the writing process because I think it is transformational." – Elise Collins
"When the timing is right, the book just shows up. Don't start with a title, the title gets born within."  – Batool
It's important to set that time for yourself to write, to create." – Carolyn Bond
"Writing helps me to become a more clear speaker and speaking helps me to flesh out my ideas. They kind of go hand in hand." – Elise Collins
Guest BIO: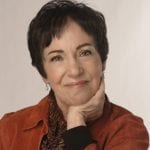 Carolyn Bond, after obtaining a BA in anthropology from Stanford and later an MA in Indian philosophy and Sanskrit from University of Pennsylvania, developed her nascent love of exploring worldviews and thought systems. Her love of books and fascination with exploring worlds converged in the late 1990s as she took up the art of editing. (Each book, after all, is its own world of thought.) She did not seek out editing; it claimed her when the executive editor of a small publishing house offered her a project; she of course said yes. In 1998, she moved to southern Oregon and started out as an editor. Since then, she has been privileged to bring her systems-thinking and word-crafting skills to every book project, collaborating with the author to produce the book he or she truly wants to write. Check out Carolyn's website.

A former nightclub DJ turned yoga teacher, Elise Collins stayed up way too late for many years. Although she embraced a healthy lifestyle, she had difficulty sleeping and staying focused while she taught yoga, raised her son Krishna, filmed live music and wrote two books on holistic health, Chakra Tonics and An A-Z Guide to Healing Foods. Longing for sustainable systems that would allow her the energy and ability to follow her passions, she found Yoga Health Coaching, a system she now shares with students and clients. Her specialty is helping people to listen to their bodies to create foundational health habits that enable them to live like rock stars who get to bed 'early' most nights. Connect with Elise on her website, Facebook or Twitter