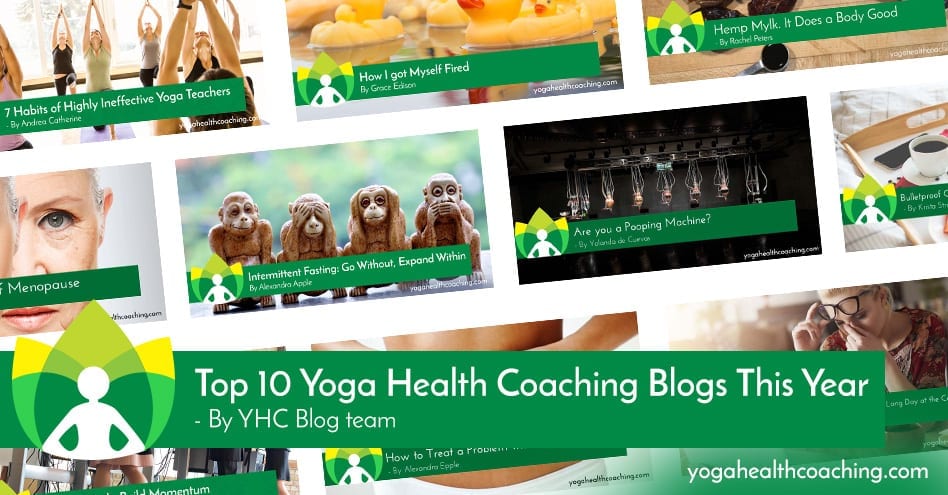 Top 10 Yoga Health Coaching Blogs This Year

Happy Birthday Yoga Health Coaching Blog! Our blog is one year old today.

Our planning for the blog began in the spring of 2016 at the Yogahealer retreat in Driggs, Idaho. From that vision, we have grown into a team of editors and bloggers and now into an instructional program that leads a group of dedicated bloggers who communicate on the topics of interest to Yoga Health Coaches, our clients, and others in the Health Coaching industry.

Our blog continues to grow, daily, weekly and monthly. We are proud to be a part of the Yogahealer brand founded by Cate Stillman.
B- Equals Perfection

As an editor and a writer for the blog, I have been most inspired by Cate's 'mantra,' "All you need is a B-," or something like that… I come from a long line of nutty professors who try to do things either perfectly or very, very imperfectly.
I have learned from Cate to embrace the middle way as a writer and an editor.  There may be some grammatical errors in a blog that slip by or some paragraphs don't make perfect sense in something I write, yet I have a clarity that progress trumps perfection.
The Yoga Health Coaching Blog continues to move forward and no one is judging. As an individual blogger, I have found that writing at a B- actually improves my writing and helps me think more clearly, rather than less clearly. The B- may even be the key to getting rid of writer's block. The key is to keep moving forward, and perfection makes us stop in our tracks.
You could say that writing a B- IS perfection – it keeps the flow and motion of the blog continuing. Writing a B- blog helps us take baby steps, rather than impossible and implausible leaps that would really frankly never happen.
Growing a Blog

We are more like a tree growing naturally and imperfectly, setting down our roots and spreading our branches. The beauty is in the big picture expression that is not always visible when you zoom in or look at the early stages.
As Yoga Health Coaching bloggers, we are taking a stand. We are writers and communicators intent on entering the stream of consciousness for positive change on the planet. We are adding our voices to the collective leadership on the planet. We are developing our voices as bloggers. And it has been fun and inspiring to lead such an awesome team along with co-editor Krista Strayer. We are growing tremendously and will soon be publishing the work of our largest team of bloggers ever, with the help of a new editor Kari Zable. We can't wait to see what comes next with this group…
We are so proud that we have received recognition for our blog. Besides the incredible feedback we have received from Yoga Health Coaches, clients and yogis, Yoga Health Coaching even won an award!
We're proud to be named number 30 in the top 100 Health Coaching Blogs on the Internet by blog aggregator Feedspot.com. We intend to become number one this year.
I will continue to help the writers and remind myself that getting a B- means showing up, taking baby steps and evolving our individual and collective voices in an ever evolving tapestry of expression and life that can be found on the internet.
And now in order of popularity online and on social media, here are our top ten blogs for our first year of publication…
Top 10 Blogs This Year
Hat-tip to Stephen R. Covey, author of The 7 Habits of Highly Effective People
Here is my list of habits that I aspire to avoid as a yoga teacher. I've done them all! If you are a yoga teacher you likely have, too. If not, share your secrets.
I didn't actually mean it and I didn't mean to hurt or offend anyone I was expressing my deep frustration with how out of integrity it was for me to be staying there. I took action but it wasn't clean. I did not cut the ties and take the leap fully and so my big old mouth and the good ol' universe did it for me. Read on to get the dirt and wisdom on Grace's big mistakes…
Remember the marketing campaign, "MILK. It does a body good." I can't help but think of this every time I whip up a batch of hemp mylk. I spell it with a "y" so it sets it apart from dairy milk, its sister once removed. This recipe is so quick and easy, plus the family will even enjoy it!
There's a new coffee craze sweeping the globe, especially among those who call themselves healthy. I would call myself healthy but at the same time I'm always coming up with a new justification for indulging in what I know is not good for me.
And before you think I'm judging – oh no! I freely admit to being addicted to my morning cup of brew. Ok, maybe not freely – admitting to drinking coffee is like coming out of the closet in Ayurvedic circles. I love the way it fulfills my need for a bitter taste and I love it even more for all the productivity I get from drinking it. Will this new craze let me enjoy it guilt free?
It was my birthday the other day. I turned 43. Not a bad number other than that it makes me realize that I am approaching menopause and midlife. I am not panicked really, but I am surely curious about what that means for my life and my body.
Intermittent fasting has been a trendy subject lately. Yeah, detoxes and fasts in general have been on people's minds for many years, but intermittent fasting seems to be the trend. What is it? Why would you want to do it? And what should you be fasting on are the central questions.
Can you taste the difference between your mother's signature dish and the same dish prepared by someone else? Remember that you are not a machine. You have a mind, emotions and a spirit. How are you integrating the more subtle parts of yourself into your meals. Read on for how a visit to the art gallery inspired a new healthy take on digestion.
I need movement to be my true self and I was struggling with breath/body practice. Days would go by and I was doing very little movement. It was time for some big changes. I've ditched my meds and am now working at my new "desk."  Watch me strut and talk shop on my first ever Yoga Health Coaching Vlog. You will be shocked at how easy it was for me to create me my very own DIY Treadmill Desk.
The other day I was challenged. Challenged to take my knowledge deeper. It can be so agonizing. You know what I mean? And then so fulfilling too.
I was mentoring the pro healers on a call for the Living Ayurveda course. We talked about the vata subdoshas aka vayus. I got into a 'disagreement' with one of the students about which subdosha relates to peristalsis. She insisted on Samana, I pounded on Apana. Read on to see which coach was right…
Do your eyes feel fatigue or strain at the end of a long day at the computer?  Or do you feel it after a long day in the strong sunshine at the beach? Add self-care to revitalize and to soothe tired eyes.
Tune into the video for a conversation on how our current habits mistreat how our eyes were developed and how these simple activities below can help bring balance back the eyes.
---
YHC Blog Editors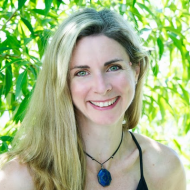 Krista Strayer is the founder of Flourish Schools, providing teacher wellness support along with yoga and mindfulness resources for Elementary School Teachers. Sharing yoga and mindfulness resources only goes so far when the teachers are overwhelmed and exhausted. Inspired on a coaching call with Cate by the philosophy of Nourishing the Mother so the Child will thrive as the missing piece to support teachers. Krista has since been bringing the Yoga Health Coaching message into schools to Nourish the Teacher and the Students will Thrive. Krista is a "recovering" Engineer, perfectionist and workaholic turned essential oil addict.  She loves sunshine, skiing and being a "Dance Mom".
Krista is a "recovering" Engineer, perfectionist and workaholic turned essential oil addict.  She loves sunshine, skiing and being a "Dance Mom". Connect with Krista's tribe of teachers on Facebook and Pinterest.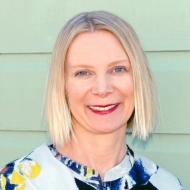 Elise Collins.
A former nightclub DJ turned yoga teacher, Elise Collins stayed up way too late for many years. Although she embraced a healthy lifestyle, she had difficulty sleeping and staying focused while she taught yoga, raised her son Krishna, filmed live music and wrote two books on holistic health, 
Chakra Tonics
 and An 
A-Z Guide to Healing Foods
. Longing for sustainable systems that would allow her the energy and ability to follow her passions, she found 
Yoga Health Coaching
, a system she now shares with students and clients. Her specialty is helping people to listen to their bodies to create foundational health habits that enable them to live like rock stars who get to bed 'early' most nights.