Living in Alignment: Identity Evolution and the Art of Connection

In this Spotlight Edition of the Yoga Health Coaching podcast, Grace Edison hosts Yoga Health Coach in Training Alec Hurley. Alec teaches yoga in San Diego and is the founder of Higher Self Wellness.

Before Alec began YHC, he was working as a professional chef and noticed his interpersonal relationships and intrapersonal connections fading away. He stepped deeper into his yoga practice and found Yogahealer through the podcast. After listening to the podcast for a couple of years, he decided to join YHC.

When transitioning from the job that he was trained for into yoga health coaching, Alec, like many YHC members, encountered fear and self doubt. He still works through some of that on a daily basis. Through his keystone habits, Start the Day Right and Sitting in Silence, Alec practices being present with himself so that he can grow into this new role and allow space for intuitive guidance.

As one of the few men in YHC, Alec sees the cultivation and balance of feminine and masculine qualities, or yin and yang, as the key to bringing more harmony into our culture. Alec cites Gay Hendricks's book The Big Leap as one of the biggest influences on his ability to shift his identity and live a life more in alignment with his values.
What you'll get out of tuning in:
How Yoga Health Coaching can allow you to live a life more in alignment with your values.
How Yoga Health Coaching provides opportunities for personal growth as well as support for working through growing edges.
Why your gender is irrelevant to your ability to coach the habits of Body Thrive.
Links Mentioned in Episode:

Show Highlights:
4:00 – Alec took his time getting his pilot program off the ground. He wanted to explore his own relationship with the 10 habits of Body Thrive so that he could embody the habits and teach them from an deep, authentic place. Alec's keystone habits are start the day right and sitting in silence, both of which have helped him cultivate deep presence within himself.
5:45 – Fear and self doubt were the two biggest obstacles Alec had to overcome in order to teach his pilot. Alec credits his keystone habit, sitting in silence, with his ability to be fully present and grow into this new role while allowing space for intuitive guidance. Reading Gay Hendricks's book The Big Leap influenced his ability to shift his identity and live a life more in alignment with his values.
8:50 – Alec is one of the few men in YHC. He was introduced to the "feminine" practice of deep listening at a young age, and so was able to recognize that practice as a key component of coaching women. He sees the cultivation and balance of both feminine and masculine qualities, or yin and yang, as the key to bringing more harmony into our culture.
12:30 – Free talks have been a growing edge for Alec, as they are for many yoga health coaches. He uses them to explore his voice and share his understanding of the topics. He pushes himself even further out of his comfort zone by live streaming his free talks.
16:11 – What surprised Alec most about YHC is how open and collaborative the community is. Members are willing to share what is working and what is not working and help each other navigate their growing edges.
18:22 – Alec renamed his program after an insight about the art of connection. His unique approach to teaching the habits supports both physical and spiritual evolution and comes from his deeper connection to his higher self.
Favorite Quotes:
"Sometimes we can shift our identity, but those close to us are a little behind. . . . They're used to that person who fit into the box that we created for ourselves or that they created for us." — Grace Edison
"I think it's very powerful. I mean, there needs to be a balance of this masculinity as well as this femininity of being able to just listen and receive deeply what the other person has that they need to express. In my short experience so far as a coach, that's been the most powerful lesson." — Alec Hurley
"Culturally, there's so much . . . there's a lot of stuff that's out of balance. And it takes cultivation of both of these qualities, the yin and the yang, the masculine and the feminine. It takes cultivation and an understanding and a balance of both of those qualities to bring more harmony to our culture." — Alec Hurley
"This is the missing link in the law of attraction: getting the food body, the physical body, in alignment with the earth rhythms so that the negative inner dialogue starts to be reduced and the desires are more easily heard." — Grace Edison
Guest BIO: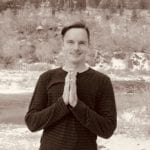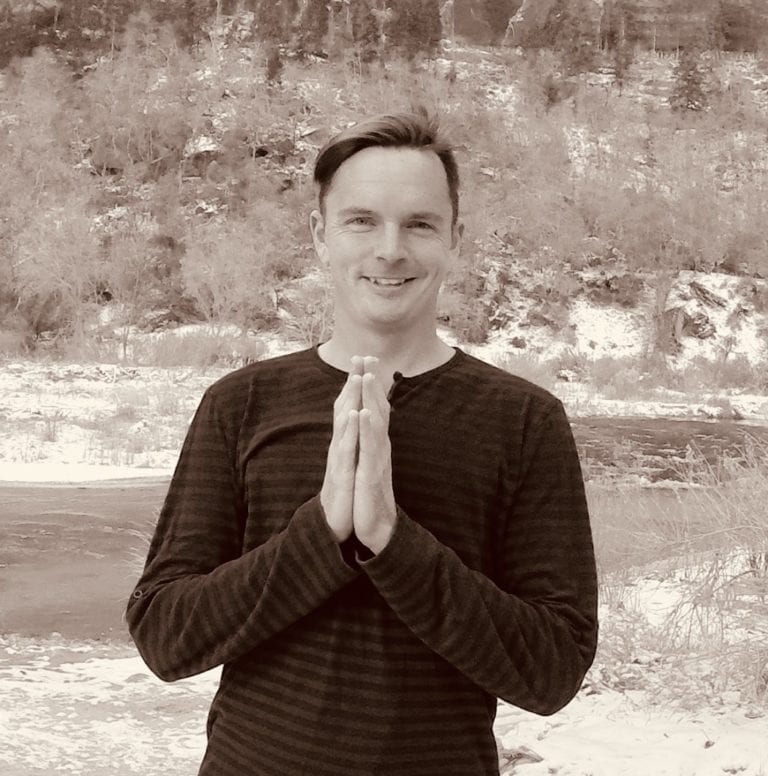 Alec Hurley is a yoga teacher in the San Diego area and a life long surfer. He is the founder of Higher Self Wellness and an avid practitioner of ancient wisdom and spiritual practices which he infuses into his public yoga classes and group program "The Art of Connection". He is professionally trained as a Chef and incorporates the ancient wisdom of "food as medicine" into his culinary creations. Currently enrolled in the Yoga Health Coaching program, Alec is adding the practices of personal and planetary alignment into his modern healthy lifestyle toolkit to help shift the collective into deeper states of connection. You can download a Free guided meditation here to get a deeper sense of what he is all about.
Alec is also YHC Blogger in 2018, here is his first article.

Grace Edison lives in British Columbia, Canada. She's a mom of twin 8 year olds, a Yoga teacher, studio owner, and Yoga Health Coach — and she also works for Cate Stillman in Admissions at Yogahealer! More than anything, she loves to make people laugh and has a not-so-secret dream of doing stand-up comedy. Grace has a strong passion for empowering others to take their health and wellness into their own hands. She loves building authentic relationships, making people laugh, and creating supportive communities. After a long-standing relationship with severe depression, Grace has found deep relief through the habits of Ayurveda — and much credit is due to Cate and her Body Thrive program. After taking Body Thrive several times and jumping into Yoga Health Coaching, Grace came aboard the Yogahealer team.