Coach of the Month: Mariko Lavender Jones

In this episode of the YHC podcast, Megan Pintus sits down with Coach of the Month Mariko Lavender Jones to talk about her identity evolution within the Yogahealer community.
What you'll get out of tuning in:
What's so great about Yoga Health Coaching
What it's like to be part of the international Yogahealer community
How Yoga Health Coaching supports both personal and professional growth.

Show Highlights:
Mariko talks about being a Japanese woman living in Europe and being a part of the Yogahealer community.
Timestamps:
0:25-5:59 – Mariko talks about her journey from yoga practitioner to Yoga Health Coach.
6:00-10:28 – Mariko talks about her wildest dreams for her future and what is fun for her right now.
10:29-14:41 – Mariko talks about being a Japanese woman living in Europe and being a part of the Yogahealer community.
14:42-18:29 – Mariko talks about her work as a Yoga Health Coach.
18:30-21:08 – Markio talks about one of her recent accomplishments.
Favorite Quotes:
This is not a typical community, which is what I love so much about it, and why people are drawn to Yoga Health Coaching and to Yogahealer in general. It's that really universal principle of just authenticity and a desire to be the best versions of ourselves that we can be." — Megan Pintus
"I'm so grateful to Cate and all the mentors and my colleagues. Thank you." —Mariko Lavender Jones
Guest BIO: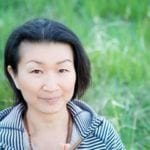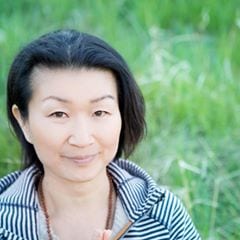 Mariko is a yoga teacher, yoga therapist and yoga health coach who has been running her own business since 2006. She discovered her passion for yoga in 1995. After relocating from Tokyo to Singapore in 2002, Mariko gained her 'Diploma in Teaching the Science and Art of Yoga', certified by Svastha Yoga and Ayurveda, under the guidance of Sri A G Mohan. When she was diagnosed with breast cancer in 2005, yoga was a key influence in her journey to recovery.
Mariko continues to study under guidance of her teachers and mentors and completed one the most comprehensive level of yoga therapist training at Functional Synergy Yoga Therapy in June 2016, which is accredited by the International Association of Yoga Therapists. Now living in London, Mariko teaches Therapeutic yoga privately, as well as Hatha and Yin group yoga classes, both in English and Japanese. Connect with Mariko on her website and Facebook page.

Megan joined the Yogahealer team in 2018. Her insatiable curiosity about ancient wisdom in a modern context led her to Cate and Yogahealer. She currently resides in the mountains of Colorado where she takes any opportunity she can to take extended travel in her camper. She has a background in Yoga, communication, events, marketing and is known as a "Jane of All Trades". Megan thrives on learning new skills and supporting others in any way she can to help them to live their 'thrive'.