Yoga Health Coach of the Month Colleen Hieber

As most people do, Colleen found yoga for the physical benefits and stayed for the life transformation. Now she is a dancer/ bartender turned Yoga Health Coach! She found Yogahealer through a friend, did her first YogiDetox, and was hooked. As a Yoga Health Coach, she focuses her course on mothers with young kids, who are typically previous Prenatal students! Tune in to be inspired by her transformation and words of wisdom.

 
What you'll get out of tuning in:
How Colleen's first YogiDetox changed her life
How her miscarriage led her to teach prenatal
Why backbends are so therapeutic
Why the YogiDetox transformed her daily rhythm
How teaching 15 classes a week taught her a lot of lessons
Why she had to stop teaching so much
Links Mentioned in Episode:

Show Highlights:
Colleen shares her experience of her miscarriage
The lessons from teaching prenatal yoga
Favorite Quotes:
"What a great place to work through the trauma of miscarriage"
"How have I evolved as a human being to live with the sun and the seasons and the earth and that I can lean into that, there's an energy in the day. Leveraging that to my benefit. I'm not trying to be fiery and work and be in a real driven place at midnight. But that would be super common to me. On some level you can, but you're paying a price."
"I don't care to learn more about asana"
"The inescapable time boundary, you can't snooze it"
Guest BIO: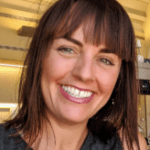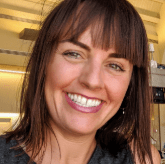 Colleen Hieber lives in Newport Beach, CA when she's not adventuring through Canada or Mexico on foot or bike! She started YHC 3 years ago and never wants to leave. Her background is in professional dance and yoga teacher training but she's always been obsessed with how to experience mind-boggling endorphin-gushing health that makes you scream, "It's good to be ALIVE!!!" Connect with Colleen on her website.

I joined the Yogahealer team in July of 2019. I have been a member of the Yogahealer community for almost four years, after discovering Ayurveda through my RYT200 training. I grew up in Vermont, so the idea of health being connected to the earth struck a chord deep in my heart. After working in the wine industry for 5 years and living in Raleigh, North Carolina for almost 10 years, my body was craving alignment with my soul, and I found my way to Bozeman, Montana. My pitta is enjoying the big sky, big snow, and very low humidity! I was ready to begin syncing my dharma and my work life. It is a dream come true to call myself part of the Yogahealer team!