Top 10 Yoga Health Coaching Podcasts in 2017

In its first months, more than 15,000 people have listened to the YHC Podcast! We've recorded more than 45 shows in 2017, covering topics from Yoga Health coaching transformation stories to useful business coaching skills that support our Pro-Thrivers in their professional evolution.

We have learned a lot about creating better shows, and have had great exchange and support among the YHC Podcaster community. We would like to give a big thanks to all YHC Podcast members: Brooke Bailey, Rosie Tait, Annie Barrett, Andrea Bachman, Michele Summers Colon, and Grace Edison.


If you are part of the Yoga Health Coaching community, and especially if you are in YHC Mastery, feel free to apply here for our new YHC Podcast season.

Here's to a prosperous 2018 behind the mic!

In order to celebrate our successes from the last year, here are our most successful shows in 2017: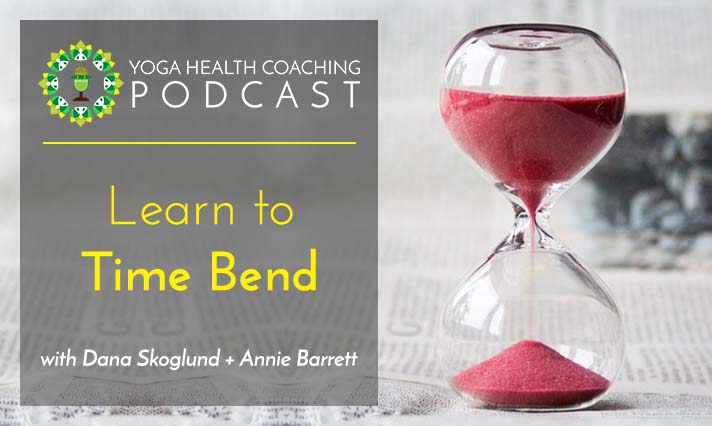 1. Learn to Time Bend with Dana Skoglund + Annie Barrett with Dana Skoglund, Annie Barrett
Yoga Health Coaches juggle a lot of responsibilities, and many of us admit to feeling like we lack integrity with time. In this episode, Annie Barrett and Dana Skoglund – both Yoga Health Coaches – discuss how Dana has mastered the Yogi superpower of bending time. Dana shares her best strategies and tips for being productive and effective as a yoga teacher, Yoga Health Coach, mother, and entrepreneur.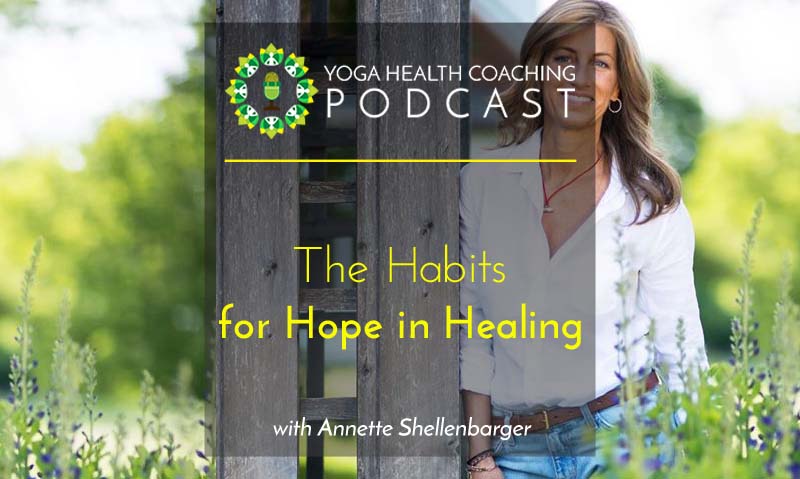 2. The Habits for Hope in Healing with Annette Shellenbarger with Cate Stillman and Annette Shellenbarger
Listen in for Annette Shellenbarger's tips about understanding, trusting, and loving the Ayurvedic habits. Learn how to integrate Ayurvedic habits into your own life, and see them change the lives of those around you. Cultivate your own mental, emotional, and physical thrive, influence others in your life without nagging or telling them what to do, and teach clients what they need to do to help themselves more effectively.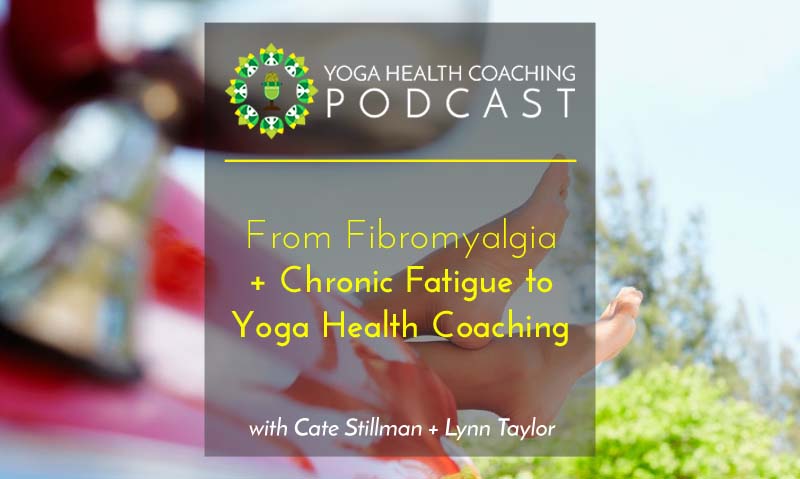 3. From Fibromyalgia + Chronic Fatigue to Yoga Health Coaching with Lynn Taylor with Cate Stillman and Lynn Taylor
Lynn Taylor, YHC's Coach of the Month, provides tips on using your journey to help others find their Thrive. Help your clients fall into their own rhythm by adopting lifestyle habits, ask AWE (And What Else) to encourage them to share more, and leverage financial sacrifice to help people commit to upleveling their habits through your course.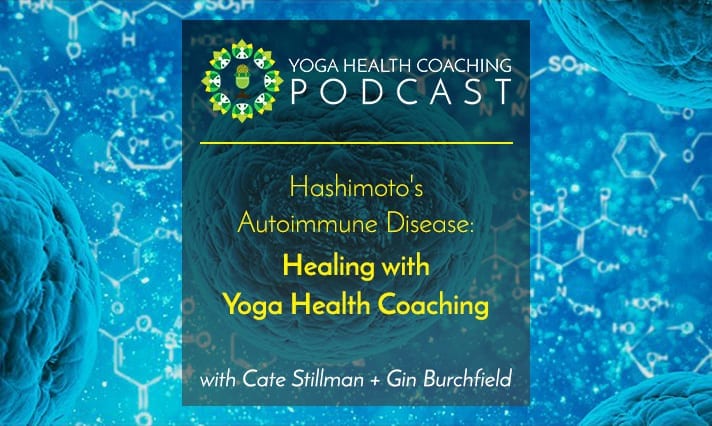 4. Hashimoto's Autoimmune Disease: Healing with Yoga Health Coaching, with Gin Burchfield and Cate Stillman
Gin was diagnosed with Hashimoto's autoimmune disease four years ago. Since then, she has set forth on a journey to learn exactly what works for her body, not only to eliminate her symptoms, but to Thrive. She shares how the habits of Body Thrive have helped her get in touch with her body, ensuring that she gets exactly what she needs while staying away from things that will push her out of balance and toward inflammation. Tune in to find out why it's important for all people to get in touch with their bodies' needs, how the habits help day-to-day energy levels, and how group work can help orient toward connectedness and thrive.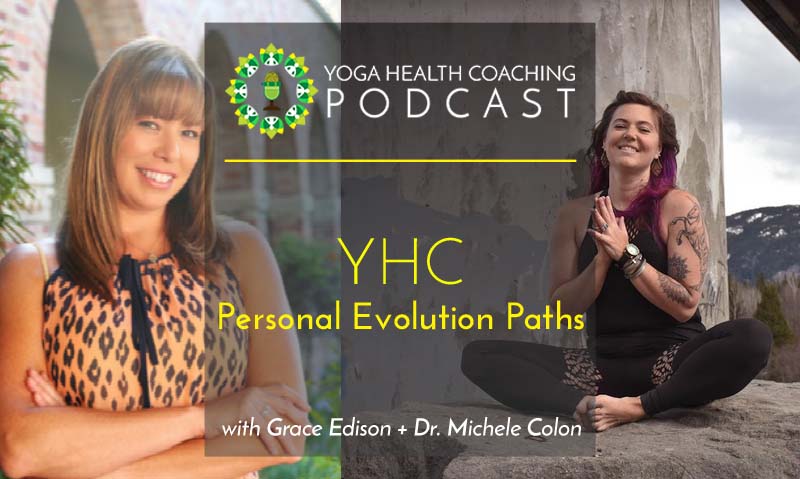 5. YHC Personal Evolution Paths with Grace Edison + Dr. Michele Colon, with Grace Edison and Dr. Michele Colon
Name any trendy diet, and there's a good chance Grace Edison has tried it — without lasting effects — over the years. Even with all that practice, she was stuck in a seemingly endless cycle of losing and gaining the same 50 pounds over and over again. Eating was a form of self-harm and emotional solace through difficult periods in her life, but on her personal evolution path, she broke free of old patterns that kept her body from changing. In this episode, Grace shares how the habits of Body Thrive helped her body figure out where it really wants to be, and how she has used her personal transformation and evolution to inspire and help others live in bodies they love.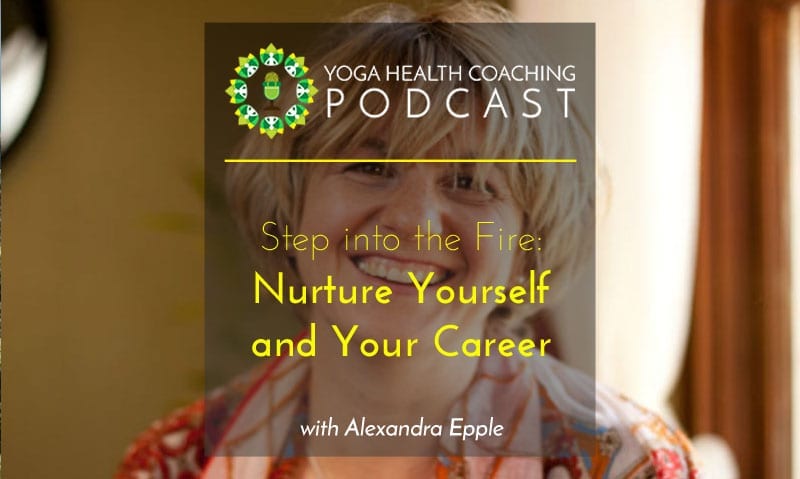 6. COM: Step into the Fire with YHC Coach Alexandra Epple, By Cate Stillman, with Cate Stillman and Alexandra Epple
Alexandra Epple shares tips for encouraging students to step into the fire to enjoy the transformation they desire, understanding the importance of tailoring course offerings, and shifting from victim to creator mode. Tune in to learn how to nurture your career, get rid of your perfectionism, and focus on results.
7. 7 Ways Family Meetings Harmonize Our Lives, with Annie Barrett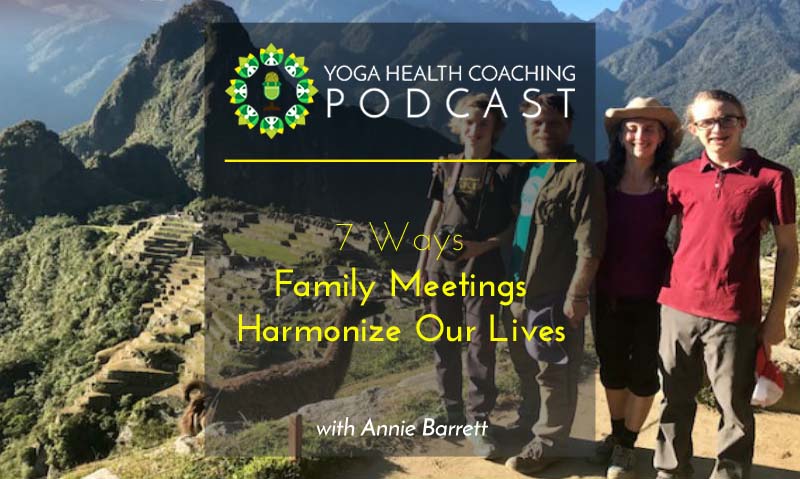 In this episode of the Yoga Health Coaching Podcast, Yoga Health Coach Annie Barrett raps about how her family is evolving their health and connectivity with weekly family meetings. Annie talks about how she got her husband and two teens on board with weekly meetings, and how it improves their connectivity, communication, habits and health. This episode is for you if you care about evolving not only your own habits, but also the habits of your family and core peeps.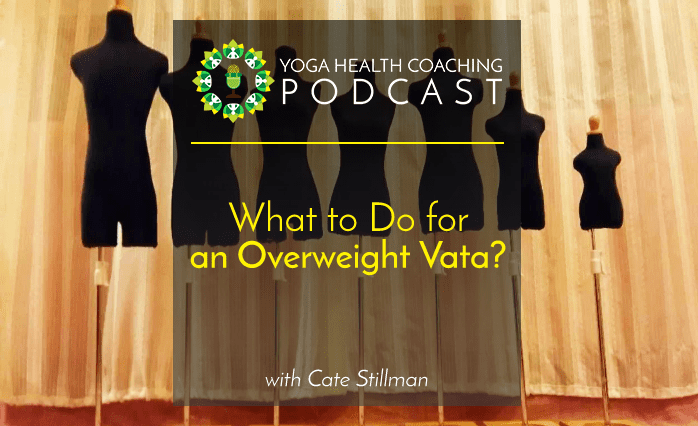 8. What to do for an Overweight Vata, with Cate Stillman
The majority of Western society is overweight. As a practitioner or student of ayurveda, it is difficult to assess whether excess weight is a vata or kapha issue. Cate shares her advice on how to tell the difference between vata weight and kapha weight, as well as how vatas can work to bring balance (and weight loss) into their lives. Cate provides helpful information about self massage, sipping warm water, and chewing gum to help combat these imbalances and lean in toward Thrive.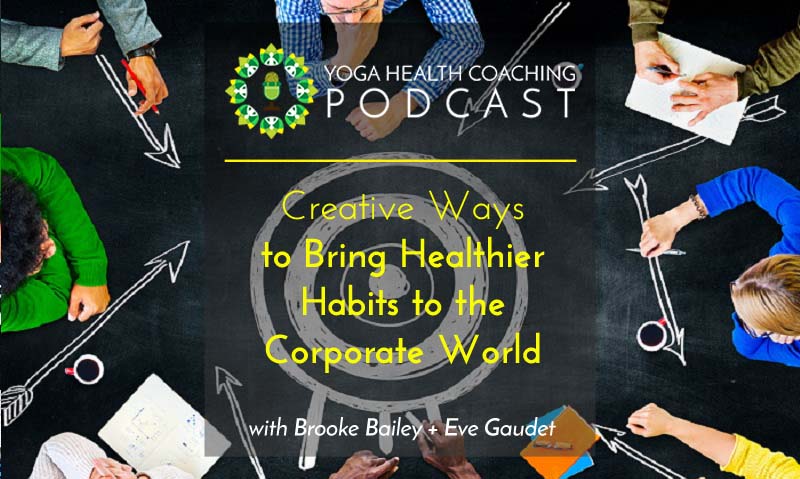 9. Creative Ways to Bring Healthier Habits to the Corporate World, with Brooke Bailey
When we approach our health holistically, we experience profound benefits in our personal and professional lives. Naturally, we want to share these benefits with others. Whether you work in a large corporation, a small business, or as an independent contractor, if you want to see a reduction in the pervasively high levels of stress in the workplace, then this episode is for you. Brooke Bailey, a former member of the Rat Race but now soon-to-be Yoga Health Coach, invites Eve Gaudet, her client and Executive Coach, to discuss how we can approach both large and small organizations about making healthier habits an integral part of their wellness programs.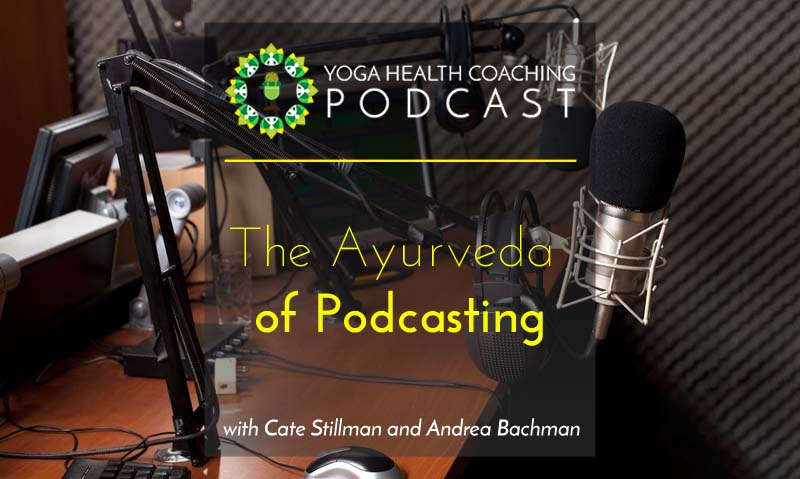 10. The Ayurveda of Podcasting with Cate Stillman and Andrea Bachman, with Cate Stillman and Andrea Bachman
All your podcast followers are influenced by their Ayurvedic constitution: because of their dosha, they are more inclined to focus, process, or space out when listening. Tune in to learn how you can lead engaging, collaborative conversations that cater to everyone's needs, whether audio, visual, or kinesthetic, to engage anyone listening.

Cate Stillman founded Yogahealer.com in 2001 to guide Yoga people into Ayurveda and Ayurveda people into yoga. Built on the value of both personal and planetary thrive and a deep connect to one's ecosystem, community and body, Yogahealer grew into a team, 2 podcasts a week, regular blogging, an arsenal of courses to guide people into their potential, an a professional community + certification program Yoga Health Coaching. Cate wrote and self-published Body Thrive: Uplevel Your Body and Your Life with 10 Habits from Ayurveda and Yoga, an Amazon #1 Bestseller in Ayurveda, which helps people who dig yoga take a giant leap forward in their wellness trajectory with Ayurveda.